American Express launches new brand campaign in India
More than half of Indians living blended 'hybrid lives'
"Live Life" survey by American Express and research firm Morning Consult points to a global trend of deep integration of work with life
Despite the benefits of technology, nearly half the respondents in India want "mobile-free" time
New Delhi, July, 2018: There is growing interconnectedness around the world, in both personal and work life, as well as real and virtual interactions. This is among the key findings of a recent survey conducted by American Express and market research firm Morning Consult in eight countries across the world. The study throws up interesting insights into the changing lives of Indians when it comes to the evolving approach to work and life and how technology is both a boon and a bane.
32% respondents reported spending more time at work in the last two years with 38% attributing technology as the cause.
68% respondents claim to be successful in integrating technology into their lives, but 47% want more mobile free time.
Tellingly, experiences (68%) override material gifts (22%) as being more meaningful when celebrating milestones and relationships.
Referring to the survey findings, Manoj Adlakha, CEO, American Express Banking Corp., India said, "As a global business with an India presence spanning more than 90 years, we've witnessed the transformation in the lives of our customers. The Live Life survey highlights the shift from work life balance to work life integration. Our respondents have shared rich insights on their changing outlook and expectations on finding balance in relationships, technology and work. Brands and service providers have a large playing field on which they can innovate and evolve to serve these emerging needs."
Elaborating on how American Express supports customers' aspirations, Manoj added, "At American Express we are focused on enabling our Card members to live fuller lives, gliding seamlessly between work and play. We leverage innovations in technology and exclusive partnerships to provide best-in-class service. This customer-centricity powers our vision to continually deliver the world's best customer experience."
Findings from "Live Life" survey pertain to various aspects of a blended lifestyle, including virtual and social interactions, satisfaction accorded by work, happiness derived from parenting, and the two T's that reign supreme – Travel and Technology. The survey takes these parameters into account to showcase the patterns in demographic sub groups, such as different age-groups, men and women, and state-wise trends.
Parents working harder than non-parents, both at home and work!
Non-parents are more likely than parents to be spending fewer hours at work.
Personal time contributes more to happiness of non-parents (46%) compared to parents (39%)
Non-parents (47%) are more likely to say that traveling is on their bucket list than parents (37%)
Virtual and social interactions remain important
Virtual reactions are very important for the 30-44 age group
More women (63%) than men (54%) consider social media important to share experiences
Work satisfaction contributes to contentment with life
74% of those aged 45-64 find work a meaningful part of their life compared to 53% overall
More men (66%) than women (40%) report work to be a meaningful part of their life
Technology lauded as an enabler, but mobile fatigue reported across the board
56% women claim to be very successful in integrating technology into their life as compared to 42% men
Women are proportionately more engaged with technology, as more men (66%) are likely to have mobile-free time than women (57%)
In what could be alarming to some marketers, younger respondents are more likely than older respondents to want more mobile-free time
Women happier today, living more "connected" lives
Women reported being "significantly happier" today (45% women vs. 30% men)
More women (84%) find spending time with family and friends as meaningful, compared to men (68%)
40% women believe work is a meaningful part of their life, compared to 66% men
Interesting, more number of men and women rank time spent with family and friends as meaningful, compared to their feedback on the role of work
Shared experiences far more important to women (63%) than men (54%)
Men somewhat more materialistic than women
Bucket-list of men more likely to include material goals such as buying a house (46% men vs. 35% women), buying a dream car (44% vs. 29%) and achieving a professional goal (46% vs. 33%)
Culture creates context
Telangana and Kerala report the highest levels of integrated work and life
74% of the respondents in Gujarat are most likely to put more effort into everyday personal interactions versus 50% on average
Respondents in Kerala (94%), Karnataka (92%) and Andhra Pradesh (91%) are most likely to say they have enough time to enjoy areas of life that make them happy.
91% of the respondents in Tamil Nadu consider personal relationships as paramount as against 69% average.
For more information, please refer to annexure I
Survey Methodology
Morning Consult on behalf of American Express, conducted a series of surveys in eight markets (India, Australia, Canada, Hong Kong, Japan, Mexico, the United Kingdom, and the United States) of approximately 2,000 adults from March 3 – 14, 2018. Some of the key findings of the survey cut across demographic sub groups, such as male/female, parents/non-parents, managers/directors, apart from statewide distribution that clearly highlights the stark differences across India's diverse regions. Results from the full survey for adults has a margin of error of +/- 3%. The interviews were conducted online in the market's primary language. The adult population data were weighted to approximate a target sample of adults based on age, gender, and educational attainment.
About American Express
American Express is a global services company, providing customers with access to products, insights and experiences that enrich lives and build business success. Learn more at americanexpress.com/india, and connect with us on facebook.com/americanexpressindia, instagram.com/americanexpress, linkedin.com/company/american-express, twitter.com/amexindia, and youtube.com/americanexpress.
Key links to products, services and corporate responsibility information: charge and credit cards, travel services,  merchant services,  corporate card, business travel, and corporate responsibility.
About Morning Consult
Morning Consult is a technology company revolutionizing ways to collect, organize, and share survey research data to transform how decisions are made. Our survey research technology produces results at unprecedented scale, speed, and accuracy, expanding the possibilities of how survey research data can drive business strategy. At the core of these solutions is a rigorous scientific methodology, trusted by media partners like The New York Times and POLITICO.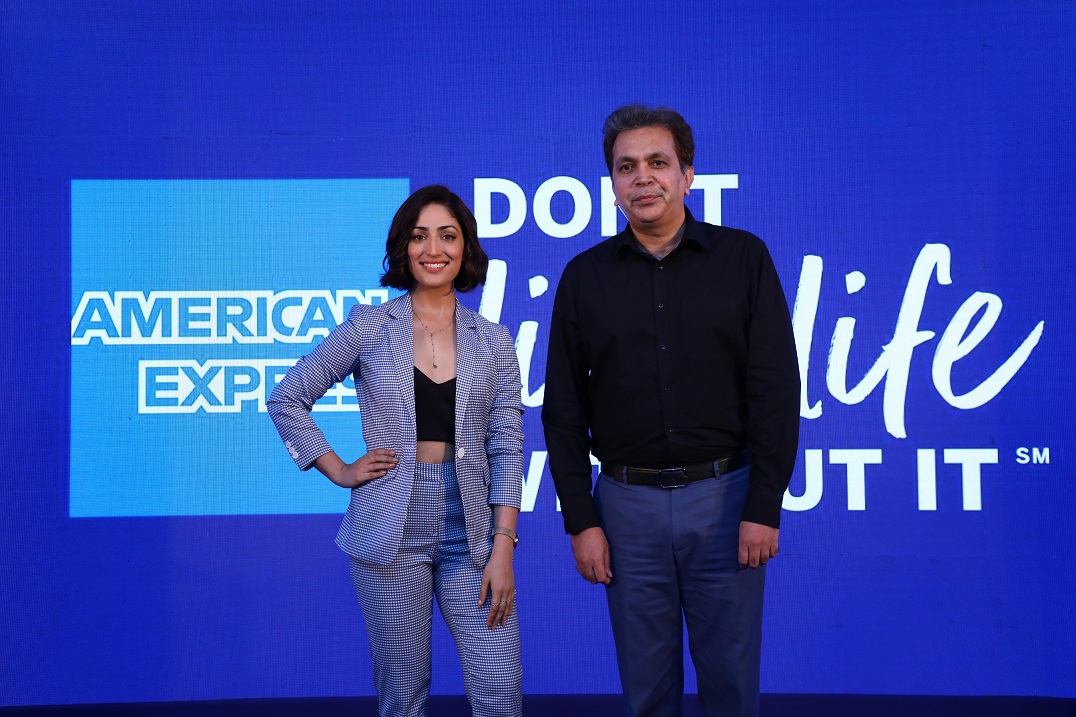 ---
Annexure I
Executive Summary of Demographic Findings
In India, Morning Consult interviewed 2,002 general population respondents in an online survey conducted March 7 – 14, 2018.  When analyzed by demographic subgroups requested by in-country teams, we found many statistically significant (using two-population proportion Z-testing) differences which are outlined below. This document outlines the most interesting and compelling statistically significant findings.
Demographic Findings
Work / Life Meaning 
Work most meaningful to those aged 45-64 (74% vs. 53% overall)
Males significantly more likely than females to say work is a meaningful part of their life (66% vs. 40%)
Those that make the most (above 2M) are least likely to say that work is a meaningful part of their life (23% vs. 53% overall)
Those in Telangana and Rajasthan most likely to say that work is meaningful
Nearly all 65+ respondents (96%) say that spending time with friends or family is meaningful to their life compared to 76% overall
Spending time with family and friends most important to those in Karnataka (88% vs. 76%)
Spending time with family and friends more likely to be considered meaningful to females compared to males (84% vs. 68%)
Importance of Relationships
Personal relationships seen as 'very important' by 91% in Tamil Nadu, higher than the 69% overall
Of the 65+ respondents none considered virtual interactions 'very important'
Those aged 30-44 most likely to say virtual reactions were very important
Those in Kerala least likely to say virtual reactions are very important (17% vs. 37% overall)
Shared experiences far more important to females than males (63% vs. 54% very important)
Effort
Those in Gujarat most likely to say that they are putting more effort into everyday personal interactions (74% vs. 50% overall)
Compared to three years ago 65+ respondents are significantly more likely to say they are putting in more effort into virtual interactions compared to other age cohorts (54%)
Gujarat also most likely to say they are putting in more effort to shared experiences compared to other regions
Memorable Moments
30-44 year old respondents in India most likely to say they share memorable moments on social media (26% vs. 17% overall)
Vacations and eating at a special restaurant significantly more memorable to respondents that make more money
Integration
30-64 year old respondents most likely to agree that their work and life are 'very strongly' integrated
Telangana and Kerala report the highest levels of 'very integrated' when asked how integrated they feel their work and life are
Directors significantly more likely than others to say that they feel their work and life are 'very integrated' (72% vs. 34% overall)
Those making more money are significantly more likely to say that the level of integration between work and life outside of work allows them to achieve more
Parents significantly more likely than non-parents to say that that the level of integration between work and life outside of work allows them to achieve more (79% vs. 74%)
Those in Andhra Pradesh are most likely to say that the level of integration between work and life outside of work allows them to achieve more (96% vs. 78% overall)
Males significantly more likely than females to say that their employer is supportive of them leading a more balanced and integrated life (45% vs. 40%)
Parents significantly more likely than non-parents to say that their employer is supportive of them leading a more balanced and integrated life (45% vs. 36%)
Directors most likely to say that their employer is supportive of them leading a more balanced and integrated life (72%)
Full time employed respondents more likely than part time employed respondents to say that their employer is supportive of them leading a more balanced and integrated life (55% vs. 39%)
Females significantly more likely than males to say that their level of integration allows them to spend more time with family and friends (70% vs. 53%)
Parents significantly more likely than non-parents to say that their level of integration allows them to spend more time with family and friends (66% vs. 53%)
Managers least likely to say that that their level of integration allows them to spend more time with family and friends (48% vs. 61% overall)
Sneaking Out
In India, older respondents more likely to feel like they are sneaking out if they need to leave work outside of assigned times compared to younger respondents
Females significantly more likely than males to say the feel like they are sneaking out (69% vs. 53%)
Parents more likely than non-parents to say the feel like they are sneaking out (69% vs. 49%)
Directors most likely to say the feel like they are sneaking out (79%)
Technology Benefits
Males significantly more likely than females to say that technology changes have generally allowed them have a better work life, as in:

To work outside of the office more (35% vs. 25%)
Work where they are more productive (44% vs. 30%)
Work hours that are easier for everyday life (47% vs. 39%)

Managers most likely to say that technology changes have allowed them to work outside of the office more (48% vs. 31% overall)
Directors most likely to say tech changes allows them to work where they are most productive (59% vs. 37% overall)
Parents significantly more likely than non-parents to say that tech changes make it so they can work hours easier on their everyday life (46% vs. 38%)
Parents significantly more likely than non-parents to say they are able to spend more time with friends and family as a result of tech changes (43% vs. 37%)
Presence
Females significantly more likely than males to say they wish they could take more time to celebrate small moments (73% vs. 64%)
Parents more likely than non-parents to say they wish they could take more time to celebrate small moments (72% vs. 63%)
Full time employed more likely than part-time employed to say they wish they could take more time to celebrate small moments (72% vs. 61%); directors highest at 73%
Males more likely than females to have mobile-free time (66% vs. 57%)
Full-time employed more likely than part-time to say they have mobile-free time (76% vs. 62%), Directors most likely at 83%
Parents likely to say they want mobile-free time several times a day (61% vs. 52% overall)
Directors very likely to say they want mobile-free time several times a day compared to overall (67% vs. 52%)
Parents more likely than non-parents to say they get mobile free time several times a day (59% vs. 39%)
Part-time employed more likely than full-time to say they want mobile-free time several times a day (64% vs. 52%)
Respondents making more money more likely to say they have mobile-free time during vacation in general
Full-time employed more likely than part-time to say they have mobile-free time during vacation (38% vs. 26%)
Those making more than 2M most likely to say they have mobile-free time during dinner out at a restaurant (54% vs. 26% overall)
Parents more likely than non-parents to have mobile-free time during dinner out at a restaurant (30% vs. 21%)
Females significantly more likely than males to say they have mobile-free time during the weekend (34% vs. 26%)
Parents significantly more likely than non-parents to say they have mobile-free time during the weekend (34% vs. 24%)
Parents more likely than non-parents to say they have mobile-free time after work (38% vs. 31%)
Those making more than 2M most likely to say they have mobile-free time after work (54% vs. 35% overall)
Full time employed more likely than part-time to say they have mobile free time after work (44% vs. 23%)
Those aged 30-44 most likely to say they have mobile free time before bed (43% vs. 34% overall)
Parents significantly more likely than non-parents to say they have mobile-free time before bed (37% vs. 30%)
Parents significantly less likely than non-parents to have mobile-free time during family meals (29% vs. 41%)
Happiness
Parents significantly happier compared to non-parents today (47% vs. 24%)
Females significantly happier today compared to males (45% vs. 30%)
Parents significantly happier 3 years ago compared to non-parents (53% vs. 30%)
Females significantly happier 3 years ago compared to males (51% vs. 37%)
Those 65+ most likely to have been happier 3 years ago (65% vs. 44% overall)
Relationships contribute most to those younger compared to older respondents
Directors and managers most likely to say that work contributes most to their happiness (45% and 44% respectively, compared to 36% overall)
Personal time contributes more to happiness of non-parents compared to parents (46% vs 39%)
Older respondents more likely to say they have enough time to enjoy things in life that make them happy
Females more likely than males to say they have enough time to enjoy things in life that make them happy (85% vs. 71%)
Respondents in Kerala (94%), Karnataka (92%) and Andhra Pradesh (91%) most likely to say they have enough time to enjoy areas of life that make them happy
Directors most likely to say that tech changes have given them more time to do things that make them happy (81%)
Bucket List
Parents less likely than non-parents to say that traveling is on their bucket list (37% vs. 47%)
Males more likely than females to say buying a house on their bucket list (46% vs. 35%)
Males more likely than females to say buying a dream car on their bucket list (44% vs. 29%)
Males more likely than females to say achieving a professional goal on their bucket list (46% vs. 33%)
Non-parents more likely than parents to say achieving a professional goal on their bucket list (47% vs. 35%)
Managers more likely than others to say achieving a professional goal on their bucket list (54% vs. 40% overall)
Free Time
Full time employed more likely to read for pleasure very often than part time employed (42% vs. 27%)
Females more likely than males to cook a meal in their free time very often (54% vs. 31%)
Those making more money are generally more likely to cook a meal in their free time very often compared to those making less
Directors more likely to cook a meal in their free time than other (76% vs. 43% overall)
Full time employed more likely than part time employed to spend time with family in free time very often (65% vs. 54%)
Parents more likely than non-parents to get ahead on work very often (44% vs. 30%)
Directors and managers very often get ahead on work during free time (49% and 45% respectively)
Hours at Work
Non-parents more likely than parents to be spending fewer hours at work (24% vs. 17%)
Full-time employed more likely than part-time employed to be spending more hours at work (60% vs. 42%)
Hours of Work Relative to Technology
Males more likely than females to say they are spending more time engaged in work as a result of technology (43% vs. 32%)
Directors most likely to say they are spending more time engaged in work as a result of technology (73% vs. 38% overall)
View on Mobile Free Time
Younger respondents more likely than older respondents to want more mobile free time
Full-time employed more likely than part-time employed to want more mobile free time (61% vs. 45%)
Experiences vs. Material Celebrations
Older respondents, 65+, most likely to say experiences are most meaningful (98% vs 68% overall)
Respondents in Gujarat most likely to say experiences are most meaningful (88% vs. 68% overall)
Integration of Technology
Females more likely than males to say they have been very successful in integrating technology into their life (56% vs. 42%)
Parents more likely than non-parents to say they have been very successful in integrating technology into their life (58% vs. 35%)
Directors most likely to say they have been very successful integrating technology into their life (78% vs. 49% overall)