UIDAI, Cashless Economy is still underrated: Consensus emerges at Great Lakes Finance Conference
In an interesting rapid-fire Q&A at 8th Annual Great Lakes Union Bank of India Finance Conference, Chief Guest Mr. Abheek Barua, Chief Economist & Executive Vice President, HDFC, stated that "Cashless Economy, UIDAI is still underrated in our country. These have only enabled financial institutions to deduct Black money, tax evasion, and other online frauds, making transactions easier."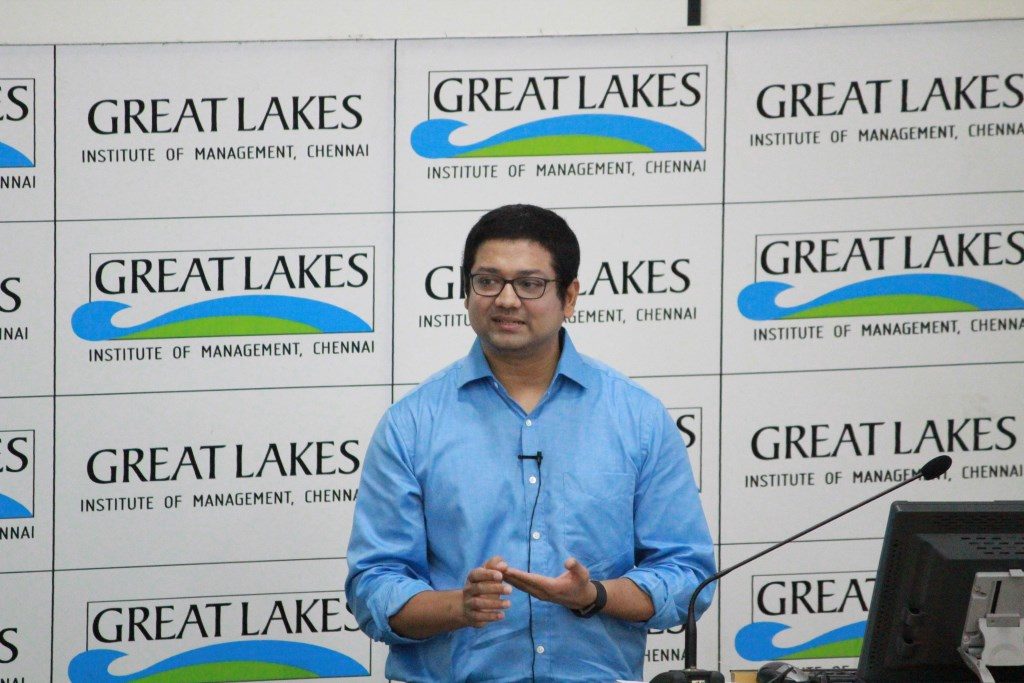 Agreeing to Mr. Barua, Key note speaker- Mr. Arjun Shetty, COO & Founder, BankBazaar.com too added that, "The apps that you use on your smartphones, know your location, have access to photos, contacts. Data Privacy is, of course, a big concern. But, think about this – You have a ration card, you use it or not, someone else has been selling your items in black. With the help of UIDAI these frauds have slowed down."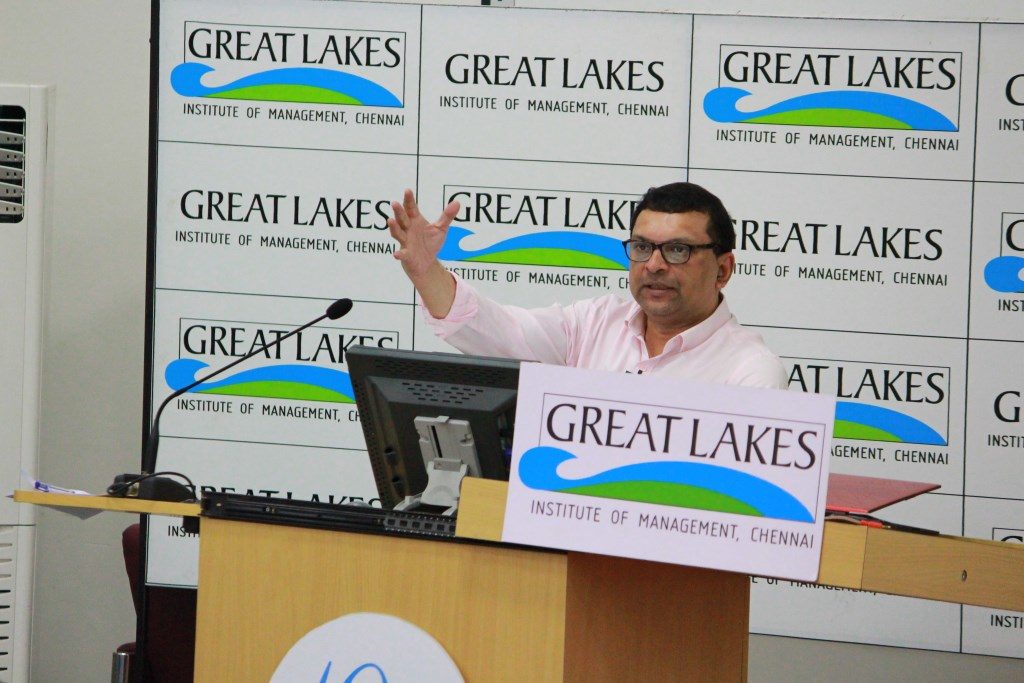 Further, highlighting the impact of the 2007-2008 financial crisis, Mr. Abheek Barua, spoke how the crisis is still hanging over the landscape of Indian Banking sector and it will take few more years to get over it. "Banking is one of the most regulated sectors in the country. At present with technologies and disruptive technologies, BFSI is the most affected. The transition must happen from top to the bottom. The recent monetary policy has been far less hawkish than expected. This will maximize the impact on the sector and control inflation" he added.
Mr. Barua also opined that "some of the major challenges faced by banks, today, are the burden of NPA's. For a growth in the highly competitive market, inflation must be addressed and the target must be set. And to make this happen, banks, must, therefore, involve more and more people in the financial network [VM]"
Delivering the keynote address, Mr. Arjun Shetty expressed India is in a very exciting phase, how the online stream is progressing and customers are preferring paperless applications. He also discussed on the changes happening in FinTech and Banking sector. "Paperless finance has been the forefront for customers and the organizations currently as it helps in making the process more secure and foolproof. The emergence of analytics, AI in banking are helping in reducing the cost and delivering valuable outputs. However, still, a lot of changes are expected. More and more banks should come forward and adapt paperless transformation, it not only helps in overcoming the challenge but also documents the history of all the information that has been communicated" Mr. Shetty said.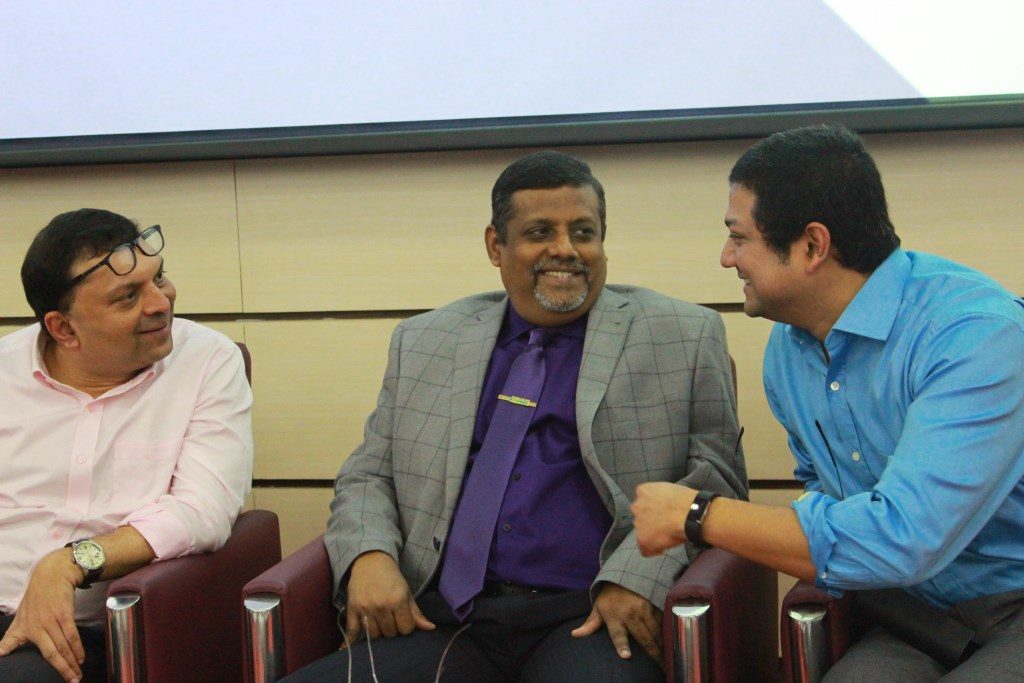 The 8th Annual Great Lakes UBI Finance Conference begin with inaugural ceremony where Dr. Bala V Balachandran, Founder, Dean & Chairman, Great Lakes Institute of Management, welcomed the guests and delivered the opening remarks on this year's theme for the conference – 'Changing Landscape of the Indian Banking Sector'. Post the Chief Guest and Key note address, the session concluded with a prize distribution to the students who won various Finance based competitions conducted in the last few days leading to the conference.
Associate Dean of Great Lakes Dr. Vaidy Jayaraman and Dr. Vidya Mahambare, Chair Professor– Union Bank Center for Banking Excellence at Great Lakes were present amongst the guests and also addressed the gathering. The conference witnessed delegates from banking sector, FinTech enthusiasts and students and faculty of Great Lakes participate.