South Delhi SBI ATM giving out fake notes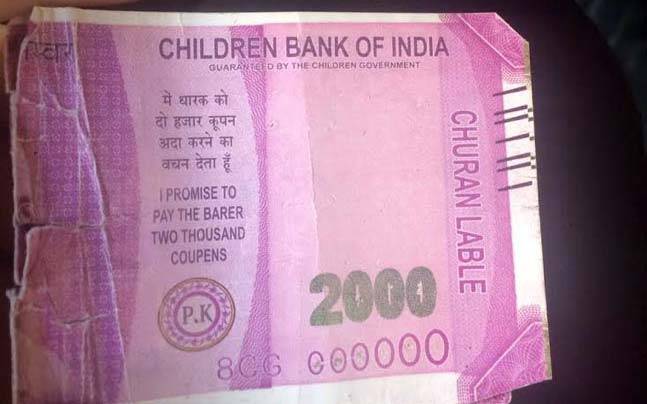 The government will inspect reports of an SBI ATM in South Delhi giving out fake Rs. 2,000 notes and will take all possible steps to control generation of forged currency, a senior minister said.
Minister of State for Finance Santosh Gangwar said the government is not worried by the stray incident of fake Rs. 2,000 rupee notes bearing 'Children Bank of India' being dispensed from a State Bank of India ATM in South Delhi's Sangam Vihar. "The government will investigate the matter. Fake currency should not come out of ATMs. If there are reports in newspapers, then it will be investigated," he told reporters.
---