HDFC ERGO ONE OF THE FASTEST GROWING PRIVATE GENERAL INSURERS IN INDIA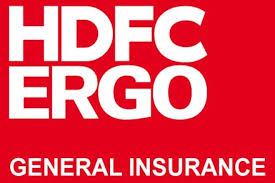 HDFC ERGO, India's leading General Insurance Company, registered an unprecedented growth of 72.8% in FY2016-17, making it one of the fastest growing private insurance companies in the country. The Company's gross direct premium for FY 2016-17 was Rs 5,840 crore, up from Rs 3,380 crore for the previous year, and its market share improved from 3.5% to 4.6%. There has been a marked improvement in the profitability of the Company in FY2017, with its Profit After Tax growing by 83.2%, from Rs. 151.3 crore for the previous year to Rs. 277.2 crore for the current year.
Commenting on the performance, Mr. Ritesh Kumar, MD & CEO, HDFC ERGO General Insurance, says "At HDFC ERGO, we have seen growth across all our products, though it has been strongest in Crop Insurance, followed by Motor and Health. Together, these segments have helmed our growth story in FY2016-17. Over the last five years, we have grown at a CAGR of 26% compared with the industry CAGR of 17%. With the government's sustained focus on the rural sector, we expect the rural insurance market to continue to grow over the next few years, which is a positive indicator not just for the segment, but for the entire economy. Increasing awareness and adoption of insurance, robust regulatory framework, innovative product launches, and better service quality are going to shape the evolution of the industry for the better, and we expect the industry to grow by 17%-18% in FY 2017-18".
The General Insurance industry in the country has seen a huge upward swing in FY 2016-17, with the total gross direct premium growing by 32.4% to Rs 1.27 lac crore. The growth can be attributed largely to a surge in the Crop insurance segment, supported by growth in Motor and Health insurance segments.